Yoga Sports are athletic competitions demonstrated by the beauty of demanding yoga postures and through the dedication, endurance and unyielding determination of the competitors. IYSF is working with several Yoga Federations around the world, to develop Yoga Sports in to an official Olympic Sport. Increased awareness of the sport of Yoga Asana will encourage existing practitioners to sharpen their skills through training, dedication, and devotion to the sport, and will inspire new practitioners.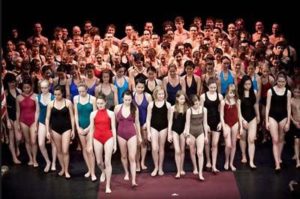 IYSF is the international governing body for the sport of Yoga Asana worldwide. Rajashree Choudhury founded IYSF in 2003 in the city of Los Angeles, CA, USA. IYSF aims to govern this organization with the sole mission of promoting, unifying, and increasing interest in Yoga Asana globally.
IYSF promotes the discipline of Yoga Asana and encourages yoga practitioners of all lineages, all ages, genders, and cultural backgrounds, to participate at a competition level. IYSF works closely with national member federations across the globe.
Currently, IYSF oversees the following areas of the sport of Yoga Asana:
administration, regulation, structure, organization, hosting and award of fair international competition

Education for coaches and judges, including development and interpretation of a uniform set of rules
Coordination, marketing, and promotion of the annual World Yoga Asana Championships
Yoga is a holistic health system with Indian roots stretching back 5,000 years. IYSF seeks to generate awareness of Yoga among all nations as it relates to culture, education, and knowledge on a sporting basis.
The sport of Yoga Asana aims to further human excellence as it promotes health and well being on both the individual and universal levels.